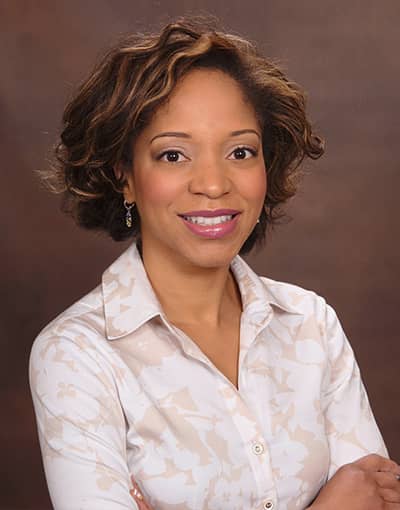 Dr. Renate Birmingham was born on the twin island of Trinidad and Tobago and attended New York University's College of Arts and Science in 2001. She then continued onto New York University's College of Dentistry where she graduated with a Degree in Dental Surgery in 2008. Afterwards, she went on to complete a 1-year General Practice residency at Jacobi Medical Center, Bronx NY. Dr. Renate has been an active member of the Academy of General Dentistry (AGD) since 2009 and received her Fellowship in 2015. She currently serves on the CE committee for the AGD North East Region. Dr. Renate is also a member of the Connecticut State Dental Association and has served as President of the Naugatuck Valley Dental Society from 2014 – 2019. She also participates in Spears Study Clubs and is a member of the American Academy of Cosmetic Dentistry.
Dr. Renate loves dentistry and her gentle chairside manner allows her to be compassionate with patients. She is patient and understands the anxiety and trust that patients place in their dentist in order to provide excellent care.
I'm an FAGD dentist! What does that mean for you and your family?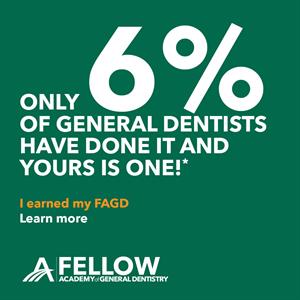 FAGD stands for Fellow of the Academy of General Dentistry. Earning Fellowship takes dedication to dental continuing education (CE) beyond graduation. Only about 6 percent of general dentists in the U.S. and Canada are AGD Fellows. When you see a dentist with FAGD after their name, you can rest assured that they care about knowing the latest techniques and best practices in dentistry. AGD Fellows practice these techniques in a classroom setting multiple times a year — not every dentist does this.
To become an AGD Fellow, a dentist must:
Complete over 500 credit hours of CE.
Earn 350 of those 500 credits in live courses.
Pass an exam equal in difficulty to board certification exams.